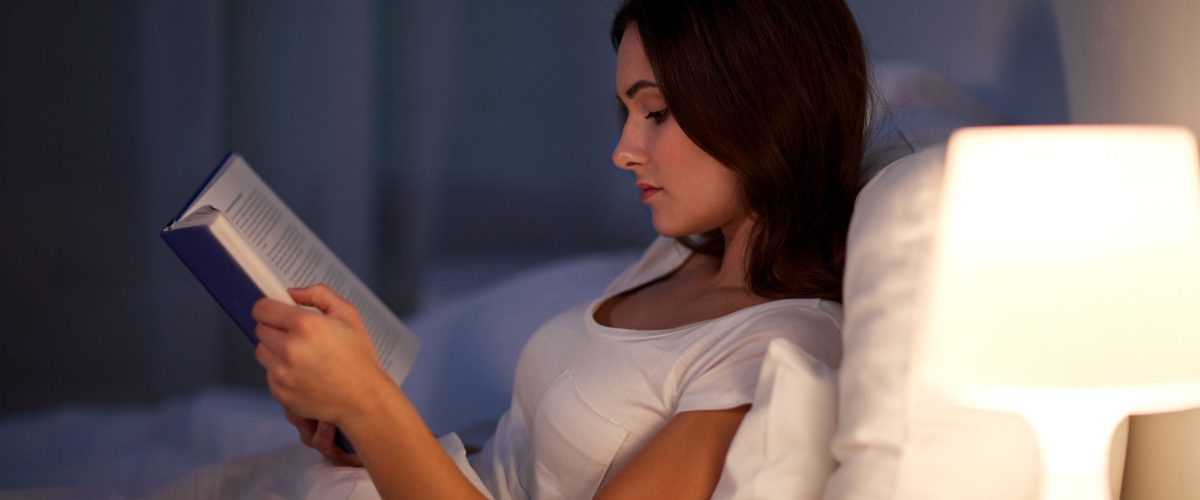 NorbSLEEP is a Nutri-Orb, a unique white light with a specialized spectrum to help you get a restful, natural night's sleep.
People respond physiologically to light through special photo receptors in our eyes.  The natural daytime light spectrum helps energize us, and the natural evening spectrum helps us produce melatonin. This helps us sleep and to maintain healthy circadian rhythms.
Regular lights can interfere with melatonin production, impede our ability to sleep, and disrupt our circadian rhythms.
NorbSLEEP provides a light spectrum similar to natural evening lighting allowing you to produce melatonin, to sleep better, and feel better.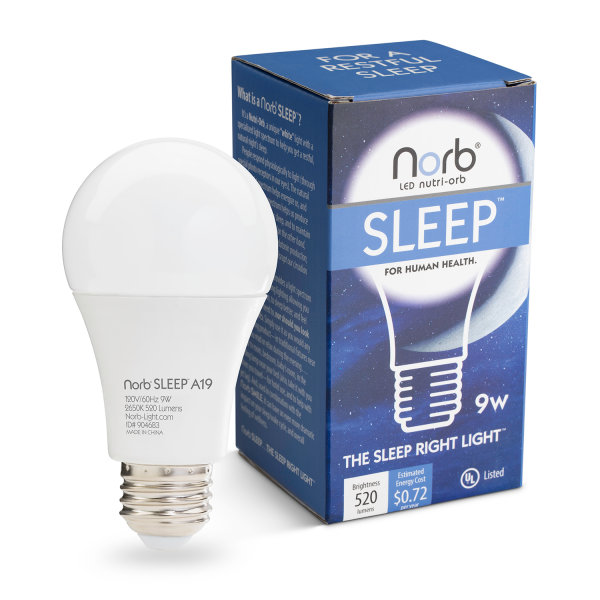 NorbSLEEP A19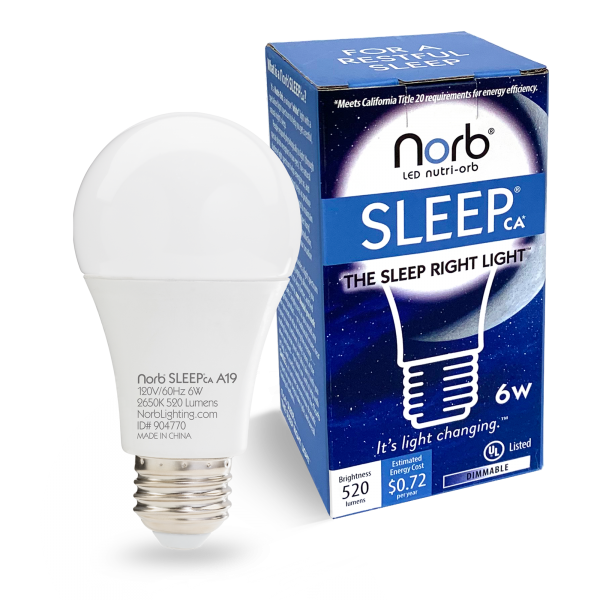 NorbSLEEP CA A19
Meets California energy standards
"Purchased NorbSleep specifically for my bedroom and my experience has been nothing short of restful. It's easy on the eyes and allows me to wind down."
NorbSLEEP replicates natural evening sun (without the UV) for restful sleep.
Standard lights are far from natural and often impair normal sleep.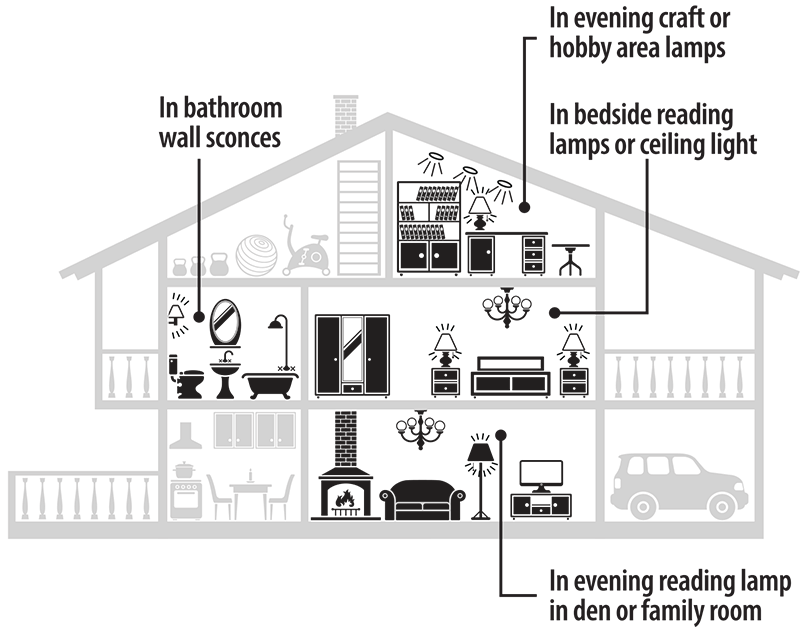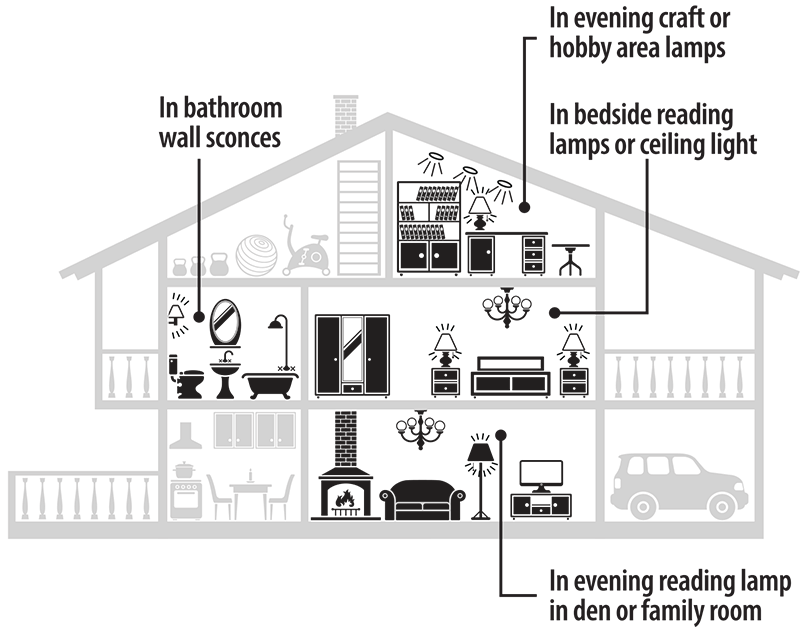 The authentic and original, NorbSLEEP is UL Listed. UL Listed means evaluated by Underwriters Laboratory, one of the world's most respected consumer safety organizations.  When you see the UL logo on lighting packaging, it means the product has undergone extensive testing to ensure that it is safe to use by the customer.
Norb Lighting, LLC is US BASED, BETTER BUSINESS BUREAU ACCREDITED and takes great pride in service and integrity.
Frequently Asked Questions about NorbSLEEP
No; if you read in bed, just turn it off when you feel yourself becoming drowsy.
Goodness no; you can have lighting products with equal color temperatures that radiate different light frequencies. The light components of the NorbSLEEP are designed to enhance your ability to sleep and to look "normal" with nearly perfect color rendering.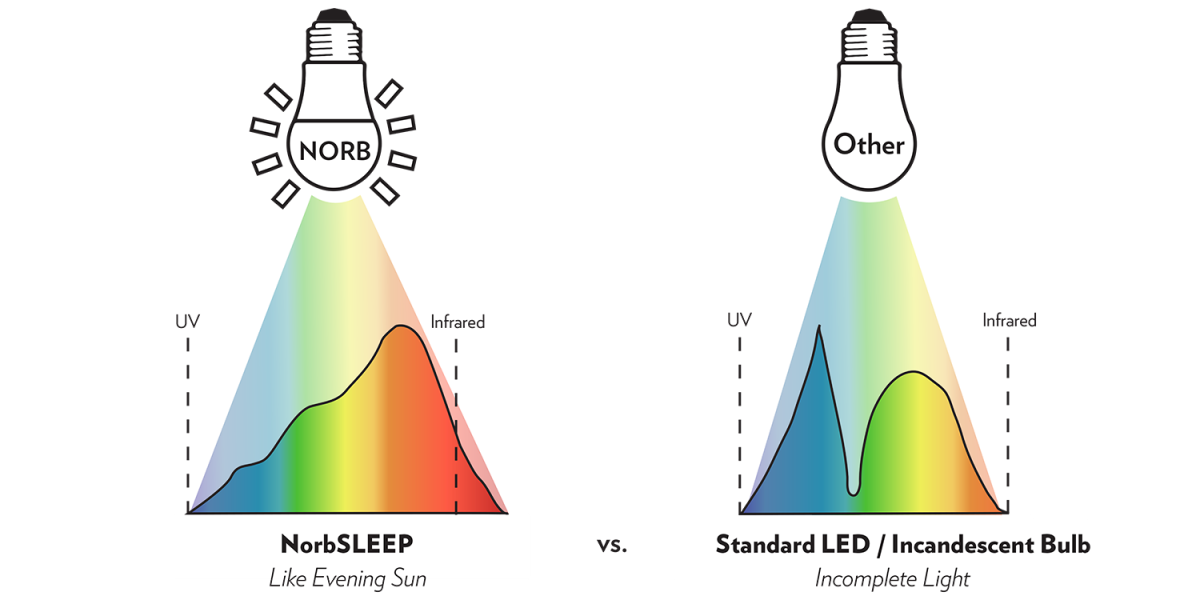 Norb bulbs are only for use on 120 Volt, 60 Hz circuits.