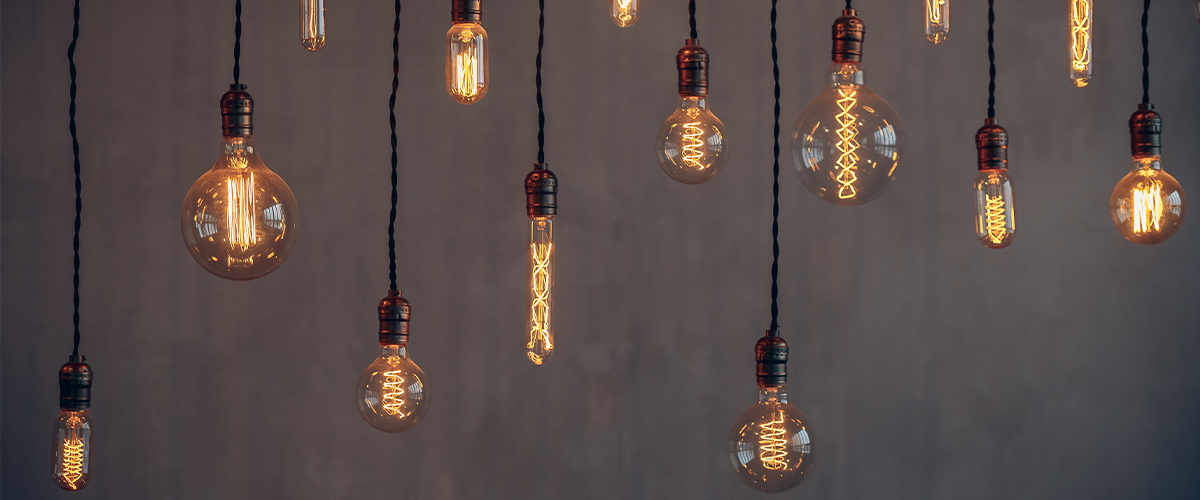 NorbCOZY is a Nutri-Orb, a unique light with a specialized candle-light/fire-light spectrum of light, to enhance feelings of comfort, relaxation, peace… and coziness.
NorbCOZY bulbs are available in a popular assortment of modern and vintage shapes and sizes, for use in upright or pendant applications, with your choice of clear or amber glass. This gives you freedom to be creative and to complement your spaces and décor.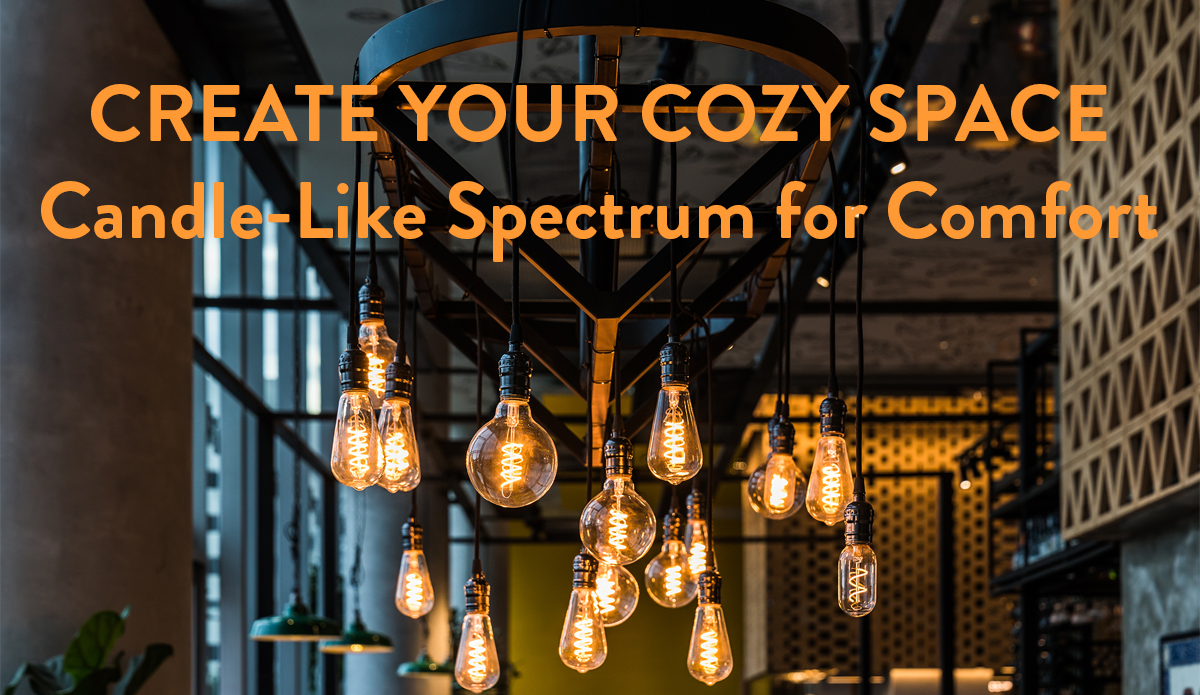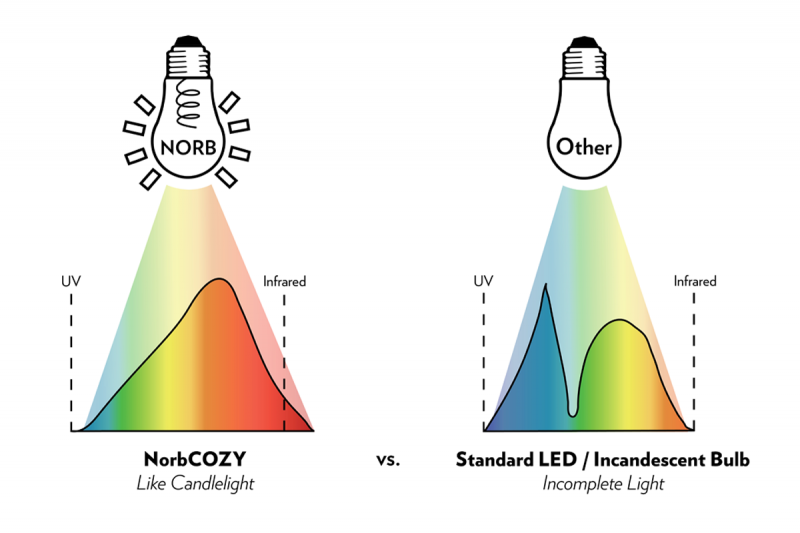 People respond to light. In fact, our physiology is linked to light—sunlight and fire-light, and well-designed lighting products can positively affect how we feel. They can make us focused and energetic, happy or sleepy, or in the case of NorbCOZY, they can make us feel comfortable, safe and cozy, as does candlelight and firelight.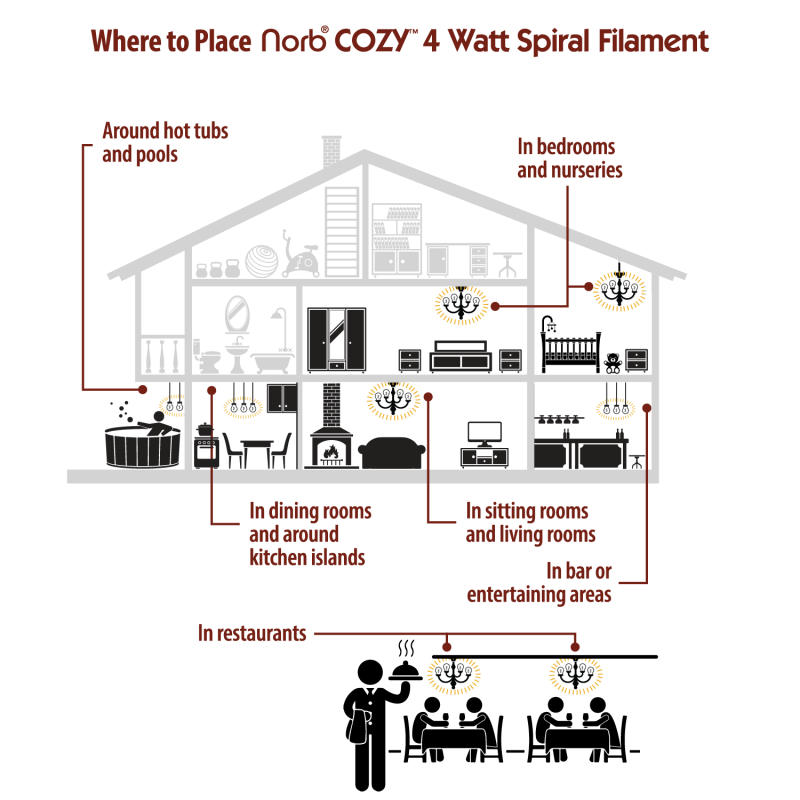 "My Norb Cozy lights really cozy-fied my space. I love the warm glow they give off to light up my dining nook!" – Victoria P. / NorbCOZY
"These lights are so great! I plugged all 6 bulbs into my electric candelabra and they are so bright that they light up the entire room! I love the shape of the bulb – reminds me of a flame like it's a real candle." – Sierra S. / NorbCOZY
"This isn't my first norb product, but it is my favorite!!! The color of the light is amazing and truly is so cozy. I put one on each side of my bed and won't ever be able to go back to another light bulb again! Can't recommend this product (as well as other Norb bulbs) enough!"  – Emily B.
"I am so picky when it comes to light tone and color – I need warm, soft lighting, not bright white and harsh! These Norb Cozy bulbs give off the most calming & soothing warm light ever." – Betsi B.
Frequently Asked Questions about NorbCOZY
The G25 light bulb size is commonly referred to as a vanity bulb. G40/G125 bulbs are much larger globes and serve as showpieces. They can be used together and in combination with other bulb sizes for dramatic hanging light displays.
G25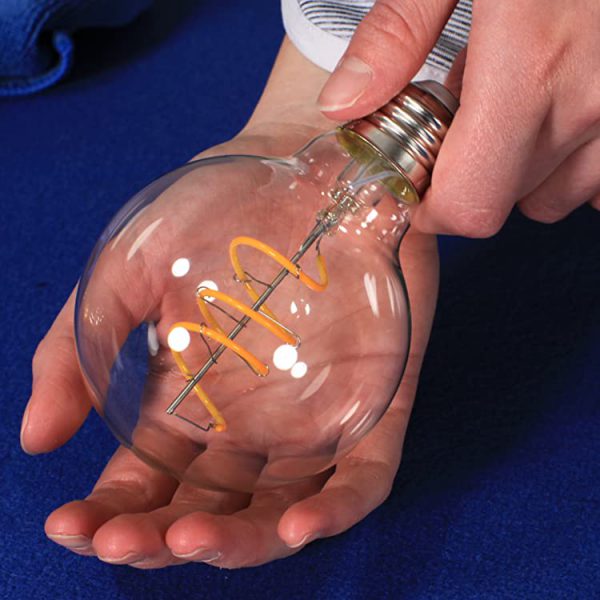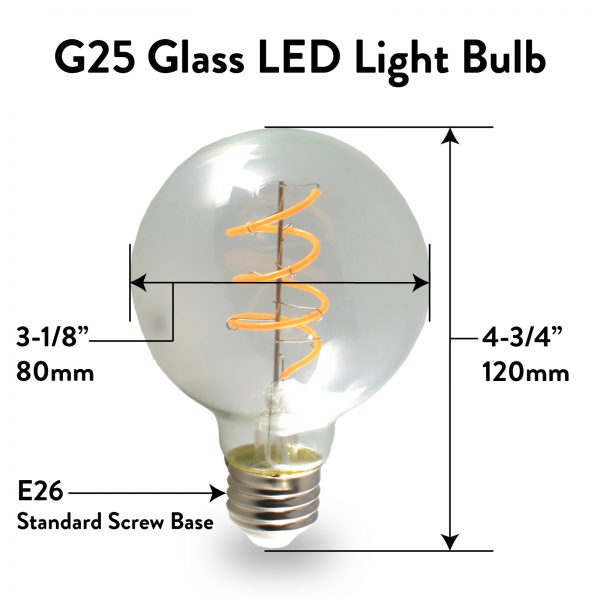 G40 / G125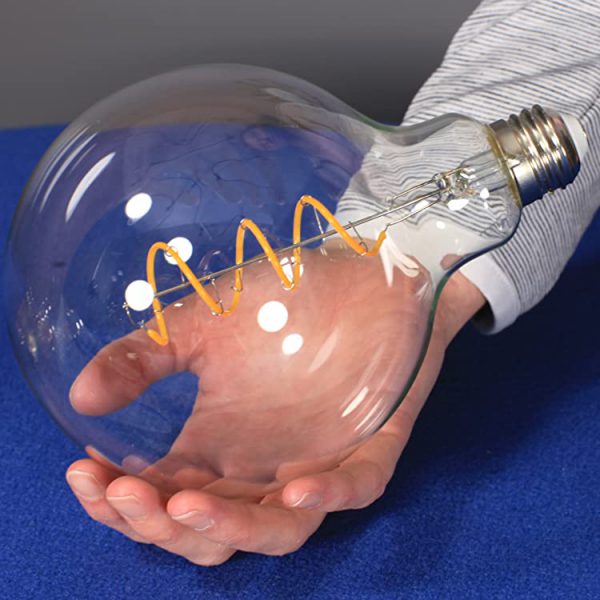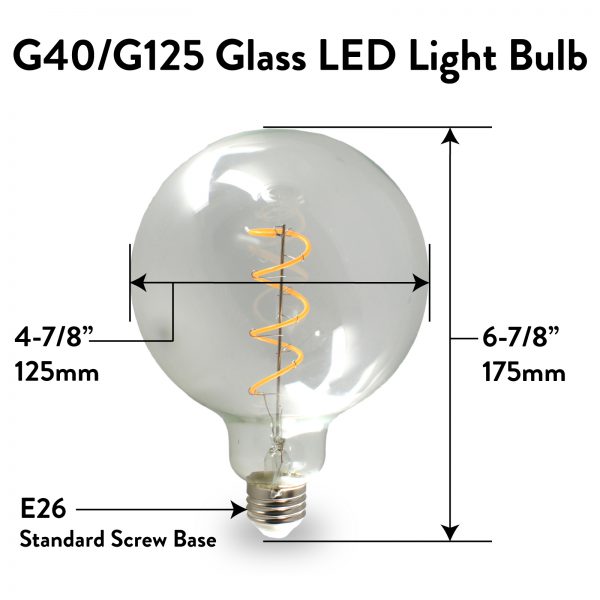 Norb Lighting, LLC is US BASED, BETTER BUSINESS BUREAU ACCREDITED and takes great pride in service and integrity.